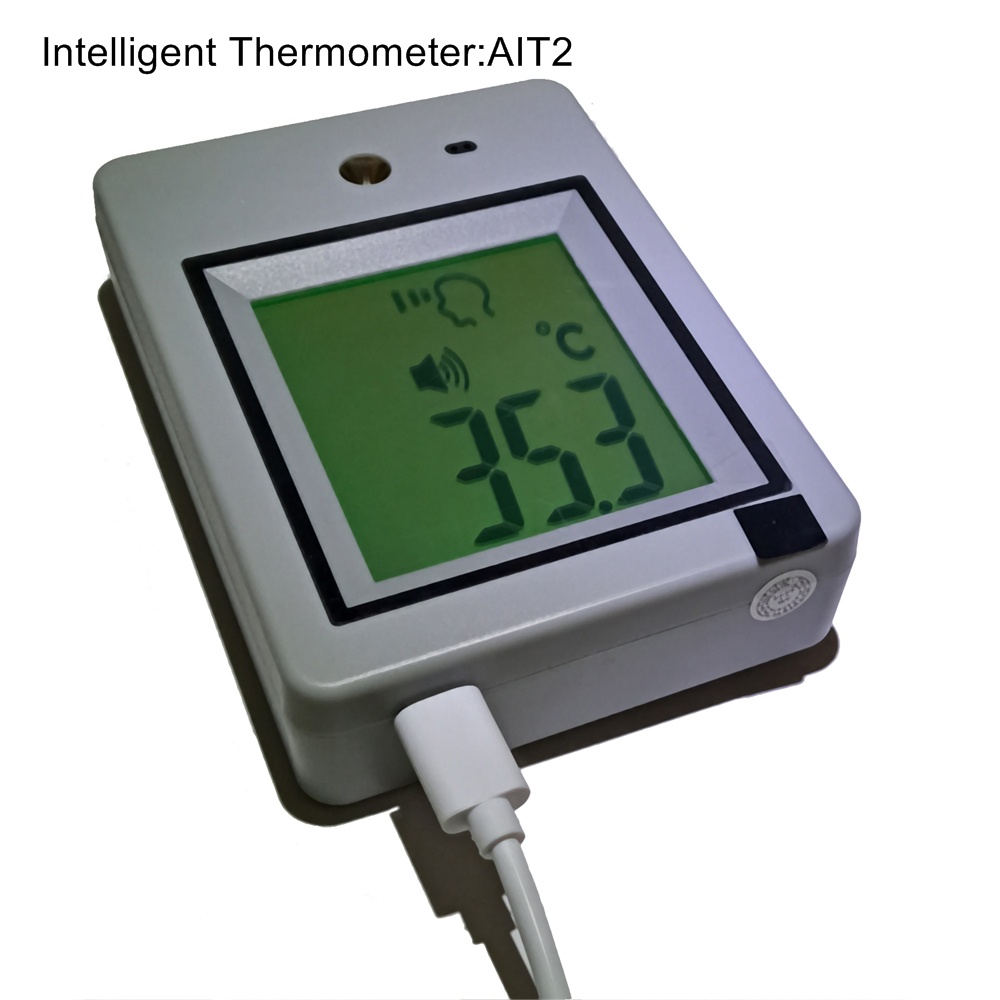 Intelligent detector
User manual
Fast, convenient and safe
AIT2 is a temperature detector based on infrared transmitting and
receiving principle.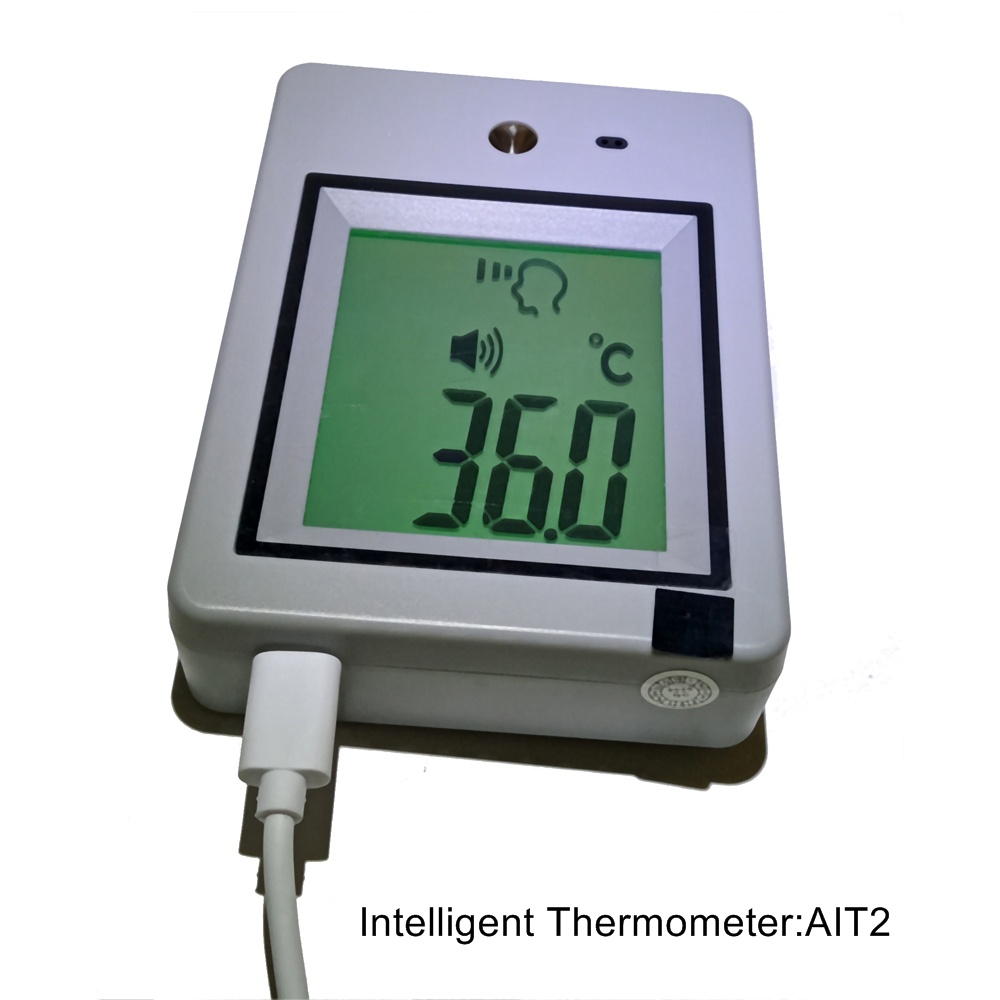 When using, just aim the infrared probe at the forehead or wrist to
measure the human body temperature quickly and accurately.
This product is suitable for rapid monitoring of human body temperature
in public places with large flow of people.
It has the advantages of non-contact temperature measurement, high
accuracy, fast measurement speed, overtemperature voice alarm and so
on. It is especially suitable for entry-exit ports, ports, airports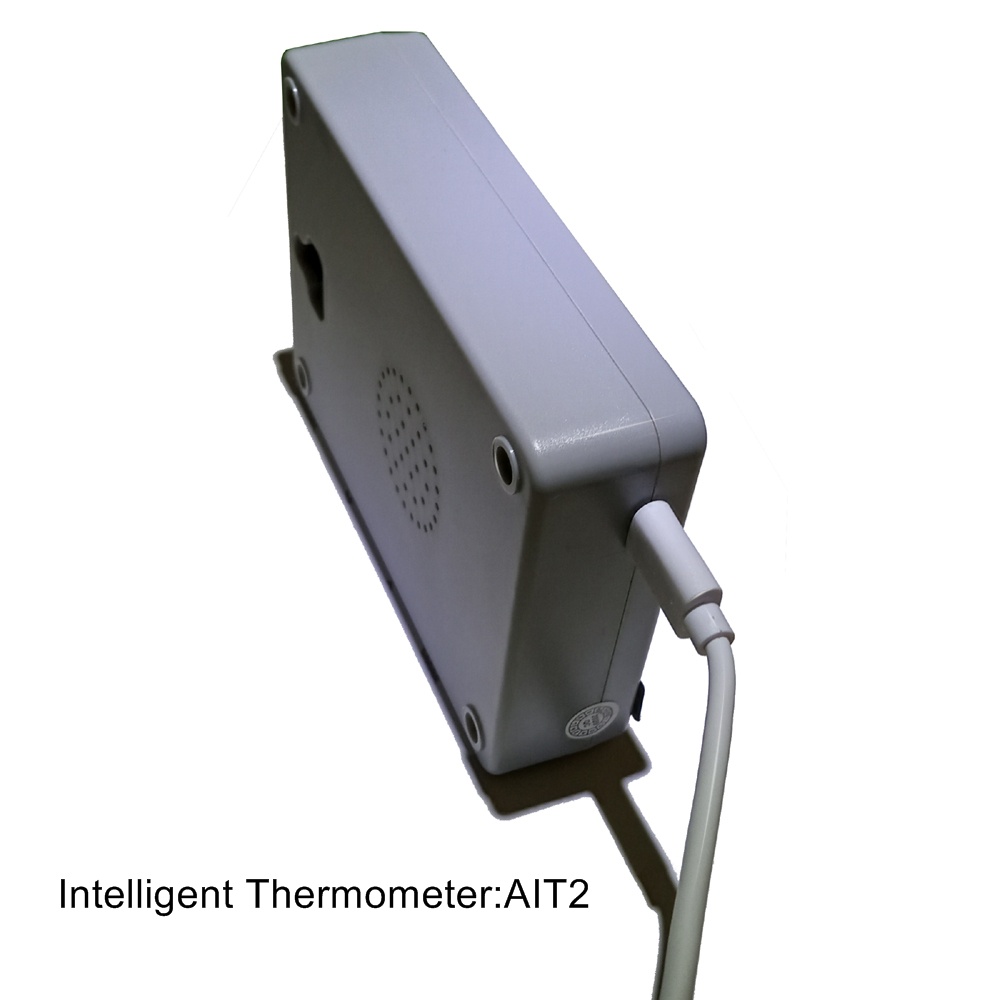 When the intelligent detector is connected to the power supply and starts
automatically, press and hold the key on the top for 2 seconds, the machine
can be turned on and off, Turn on the machine after the screen digital display.
Place your forehead or palm near the small hole on the screen of the
machine, and the light sensor on the right side will flash a small red light,
At this time, the infrared detector will be automatically started for temperature
measurement to keep the measured area from moving as much as possible,
Within 2 seconds, the screen will take green as the background color and
display the temperature of the measured human body, If the temperature is
(32 ° c-37.3 ° C), the voice "normal temperature" will be broadcast, If the
temperature is between (37.4 ° C-38 ° C), orange will be used as the
background color, And broadcast "please remeasure if the temperature is
high". If the temperature is at (≥ 38.1 ° C), the screen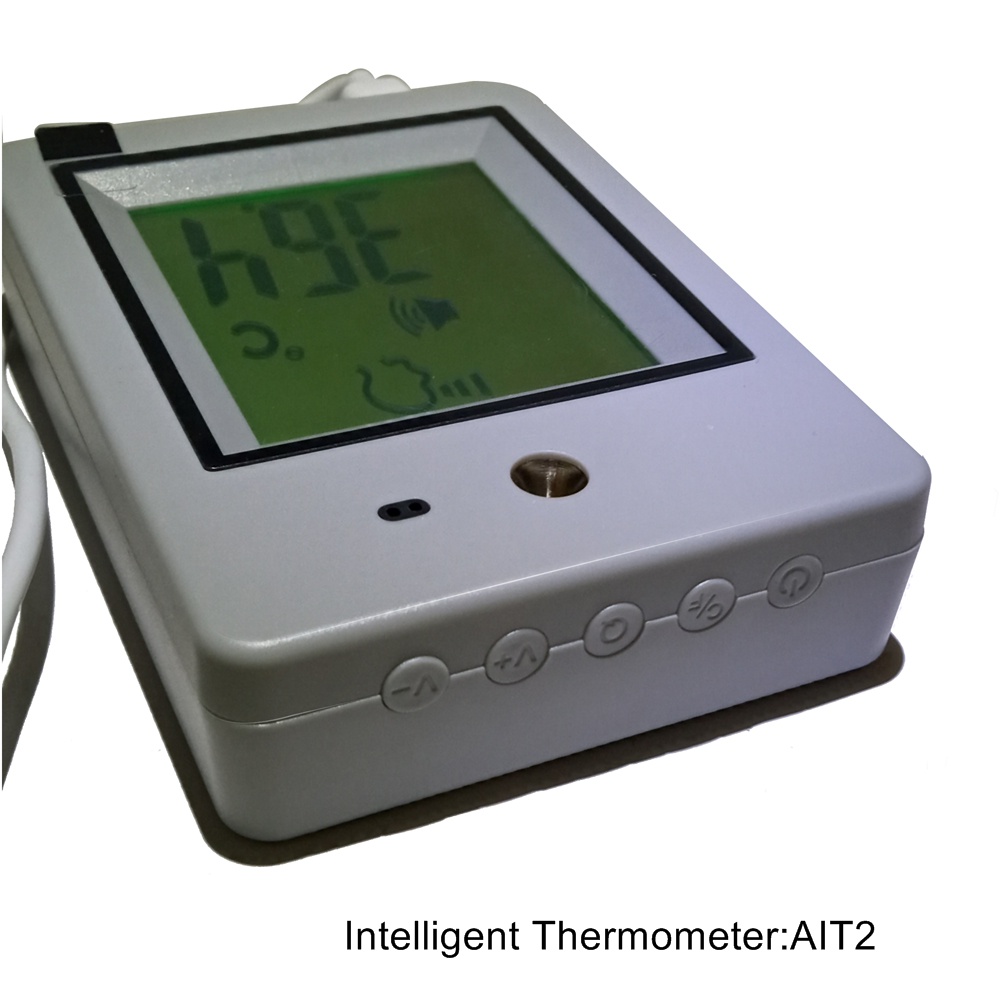 Display 3-inch LCD
Memory storage 32 Groups
Power supply DC5V/1A
Low power prompt ≤2.5V
Horn 8Ω 1w
Service conditions Ambient temperature: 10 ℃ ~ 40 ℃
Relative humidity: ≤ 80%
Measuring distance 0-10cm (customizable)
Body temperature mode 32℃~42.9℃ ±0.2℃
Accuracy ±0.2℃
Temperature unit ℃ / ℉
Backlight display Green, orange, red
Power waste Shutdown status ≤ 1.33mA
working status ≤ 1.5W
Working current Working current 20-250mA
Standby 10mA / shutdown 1.33mA
Product material ABS material
Colour Black / Grey
Outline ruler 110 x 80 x 27mm
Bare weight 0.124kg
Box size 155 x 140 x 45mm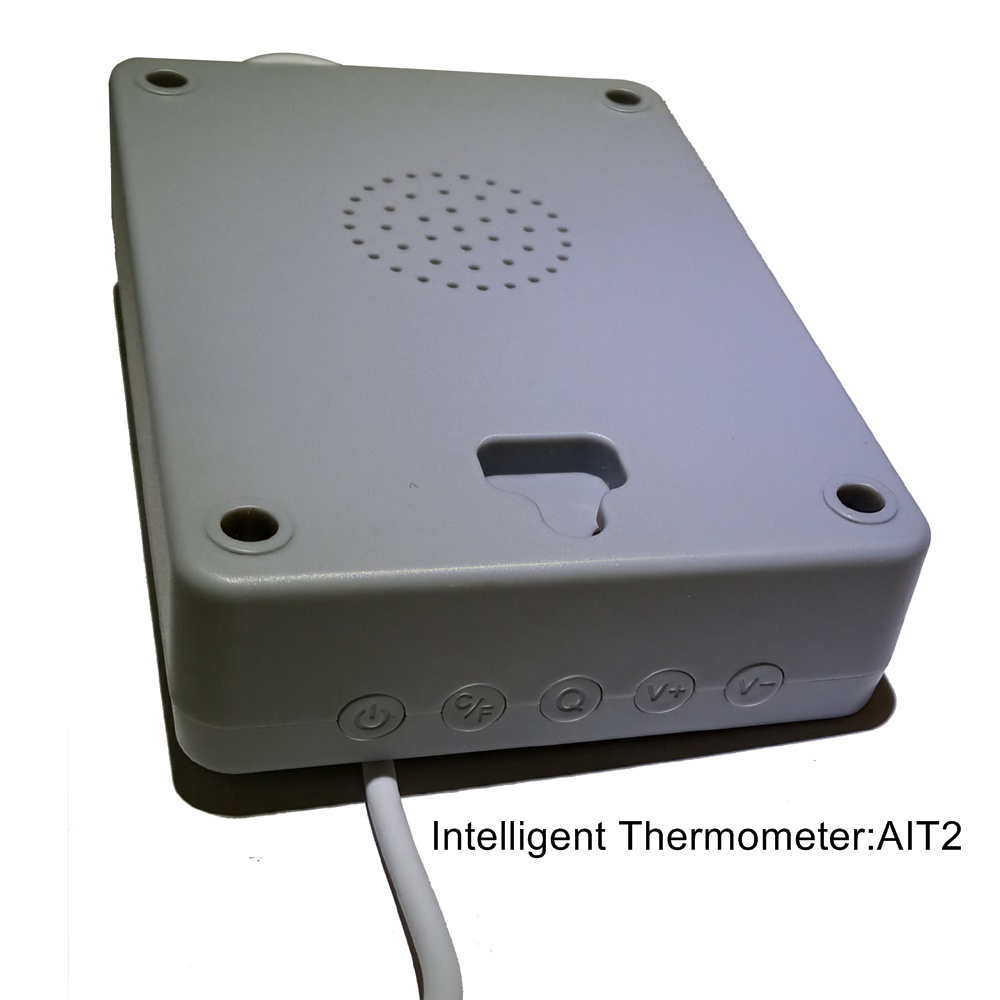 ● Do not touch the glass infrared lens with your fingers.
● The ambient temperature of this product must be 10 ℃ - 40 ℃.
● The product must be kept clean and in a dry place.
● Do not drop the product. The glass protecting the lens is the most fragile part.
● Please do not place this product where there is a motor.
● Do not place the product in extreme temperature environment;
above 50 ℃ or below - 20 ℃.