RF ID card Gate Lock
model:ID-G-Lock
Function characteristic
1:All entrance doors should be unlocked by access card or remote control
hich supports EM or EM compatible card long-distance high-speed card reading
within external Dual Reader Card: Support 315M Learning Remote Controller,
2. The integration of access control host and smart lock is realized, and double
encryption wireless key board is added
3. Compatible with all building intercom system and access control system unlock
signal
4. It has anti-prying alarm and does not close the door on time
5. Lock automatically after closing, the state of the lock has sound and light prompts,
and closing door without collision, noise and green Environmental protection
6, Integrative structure design is highly destructive, its circuit and mechanical
design are reasonable, easy to install and operate Convenient, strong and durable.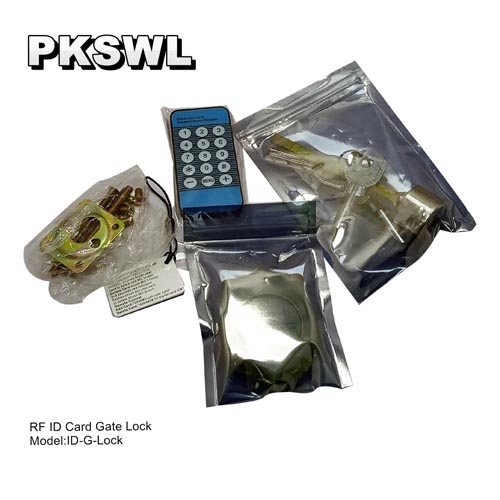 Electric property

1. Input Voltage: DC12V+20% Static Current <80MA Active Current 350MA
2. Radio frequency card unlocking reaction time <0.5S card reading
distance 20mm
3. Opening reaction time of remote controller< 0.3S remote control
distance > 30m
4. Opening Current s 280 MA
5. Alarm output current< 300 MA alarm accuracy: >99. 9%
6. Working environment temperature:-40-70 C, temperature<95%
7. Surge Resistance: IEC801-5 Standard
8. Disturbance immunity: IEC801-5 standard